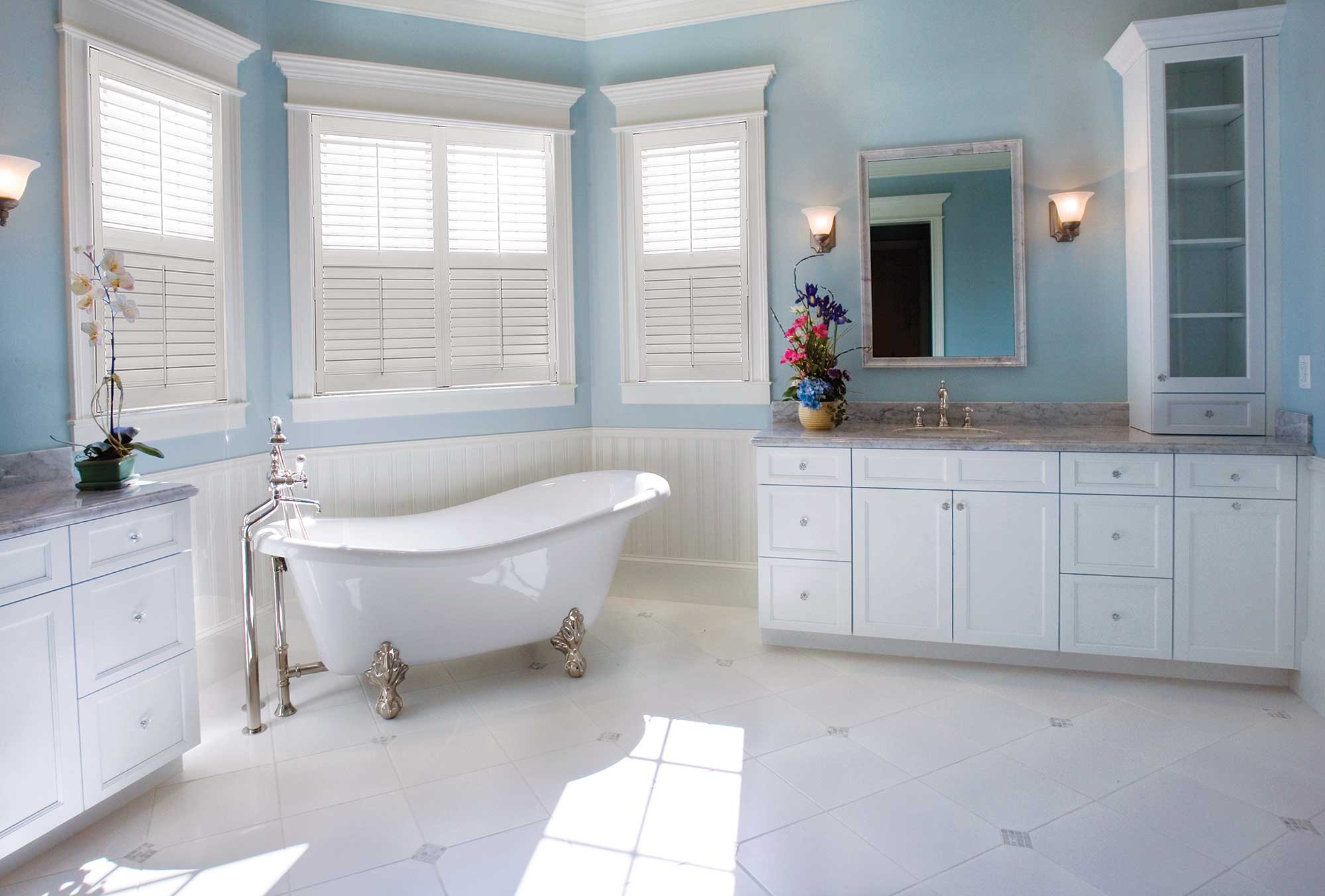 Deciding on coverings for your windows in your kitchen or bathroom can sometimes present itself with difficulties.  You definitely will want to consider something that will stand up to water and humidity.  Our Woodlore® Plus shutters are just that.
The Woodlore® Plus shutter frames are made from composite wood and have durable ABS louvers.  ABS polymer is an impact-resistant engineering thermoplastic.  Those indestructible Lego toy,s as well as helmets, are made from this material.  This makes the louvers durable and able to resist the cupping, warping and twisting that moisture and humidity could cause in other shutters.
The wood composite materials are harvested from well managed forests.  They are then coated with a polypropylene finish that makes them easy to remove stains and helps prevent moisture absorption.  The hinges for the waterproof shutters are made stainless steel so they will not rust.
Your windows will have the same dramatic look as real wooden shutters, but they will also be waterproof.  So whether you're looking to dress up the window in your shower or just for the perfect covering for you kitchen area we've got you covered.  Our Woodlore® Plus shutters will not peel, warp or fade.  They are backed with our limited lifetime warranty.
Set up your Free In-Home consultation and let our Design experts bring all the samples for you to check out.
This entry was published on July 14, 2020.