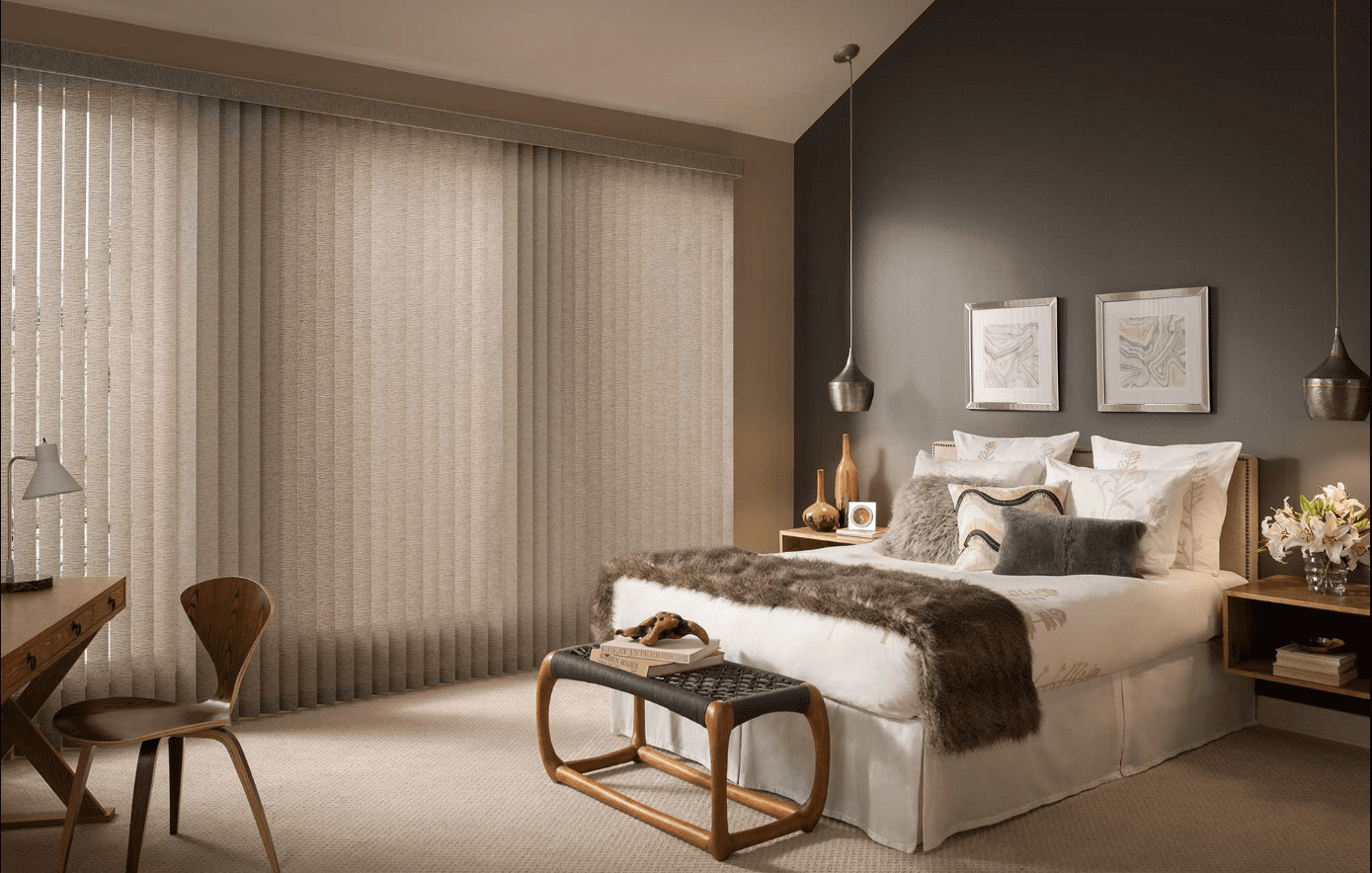 Window Covering options for Sliding Glass Doors
Sliding glass doors are convenient and add lots of light to your space.  However when it comes time to get window treatments for them it may be a little overwhelming.
Surprisingly there are more options out there than you would think.  Let's go through some of our favorites.
VERTICAL BLINDS
The most common window treatment for sliding glass doors is vertical blinds.  They've been around for many years and have come a long way with lots of design options.  With choices from wood, fabric and classic vinyl and many color options you can definitely find an option that would work for your space.
SLIDING PANELS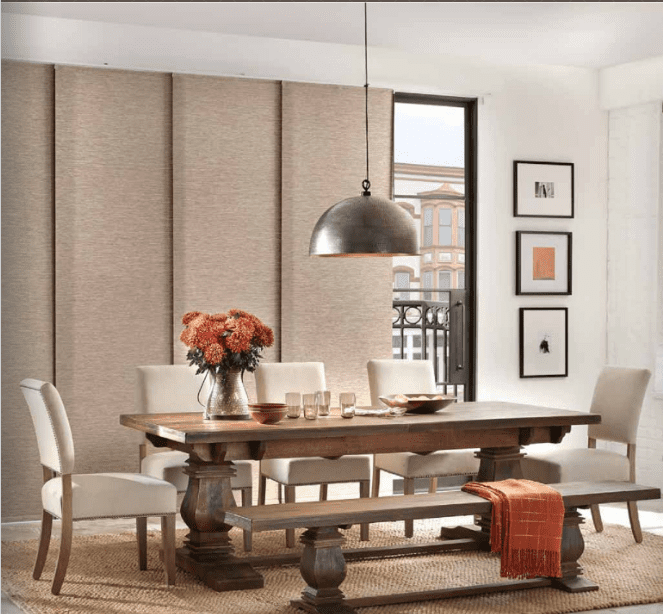 CORDLESS ROLLERSHADES
If Panel Tracks are not the look you're going for, you can still have the sleek look with rollershades.  You can choose to do one large shade to cover the entire door or many people opt to have two seperate shades so you can keep one closed and only open the one to open the door up.

VERTICAL CELLULAR SHADES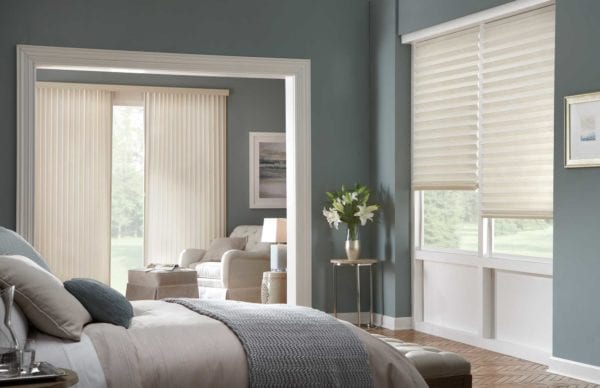 Our  Cellular shades with Vertical Application are a great option offering added energy savings for your wide windows and sliding glass doors.  These are also great options for closet openings and room dividers.  Some of the advantages of using cellular shades include:
Energy Savings:
If you're looking for an energy-efficient option, cellular shades are the definitely that. Since the cells are shaped like honeycomb this allows them to trap air which insulates your home.   This is especially great when you have a large window – like a sliding glass door.
Versatile color Palate:
Vertical Application Cellular shades come in many colors and options.  Many whites and other neutrals, rich grays and other color options allow you to choose just the look you are going for.  You can choose how sheer you want the fabric or go toward the other end with the room darkening options.  These options allow you to create the visual emphasis you desire.
SHUTTERS
To achieve a high-end look you may want to consider shutters.  Shutters can add value to your home and are stunning and durable.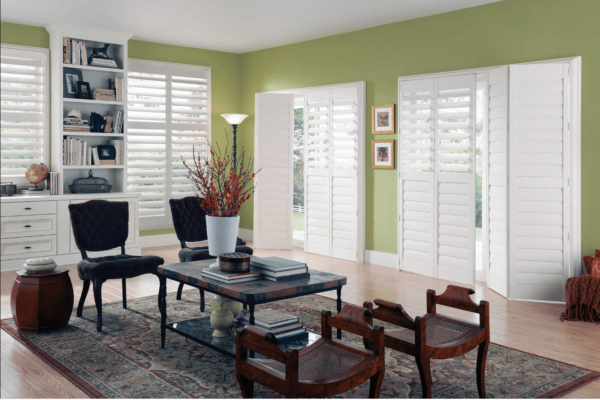 If you are interested in seeing the options in your home, Click here set up your Free In-home consultation.  That way you can see the colors in your home as well as get a feel for the quality of the products themselves.
This entry was published on July 21, 2020.