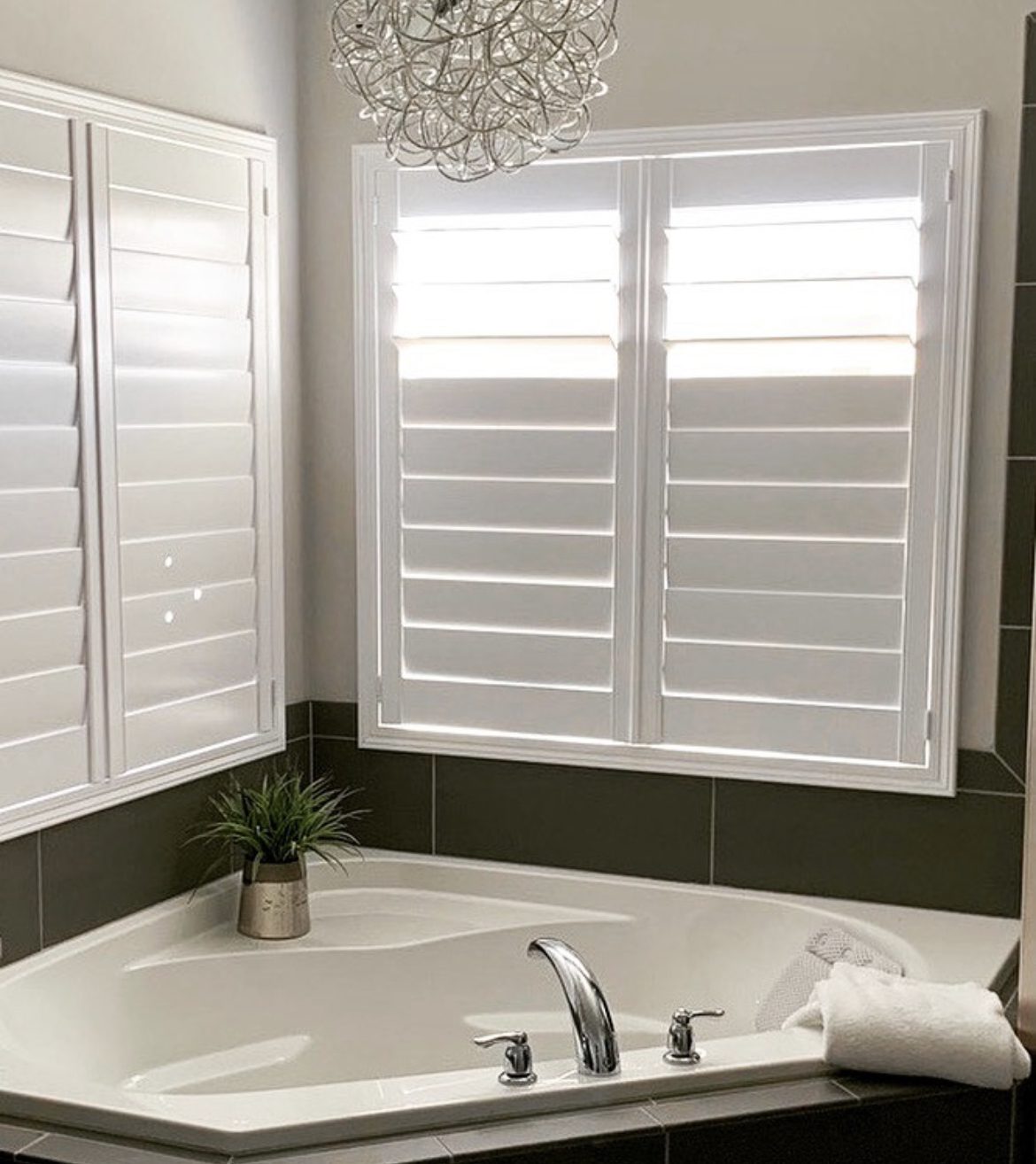 Bathroom Shutters – Some Things to Consider
There are so many different shutter options – from size of slats, materials, colors, and mechanisms.  All of these options make it easy to find the perfect fit for your windows.  You can even use these options to break it down to the perfect shutter for each room.  So when it comes to finding the perfect choice for the bathroom here are a few things to consider.   
Waterproof Bathroom Shutters
The first thing to consider is whether the shutters will be in an area of the bathroom that will be exposed to water and moisture. 
If the shutters will be near a shower, bath or sink you will want to choose a shutter that is made of waterproof materials.  Our Woodlore Plus shutter option is combination of a wood composite coated frame with louvers that are constructed with a heat resistant and tough engineering plastic.  This construction helps to resist warping and cupping that could occur in areas with high moisture. 
They also come with the option to get stainless steel hinges that are guaranteed to never rust or corrode.  We also recommend choosing the hidden tilt option.  Tilt rods are attached to the louvers with metal staples.  Eliminating the extra metal exposure decreases the chances of rusting.  This will also allow the shutters to be easier to clean.  
If your window is not directly in an area that is affected with humidity and moisture you are safe to go with our regular Woodlore options.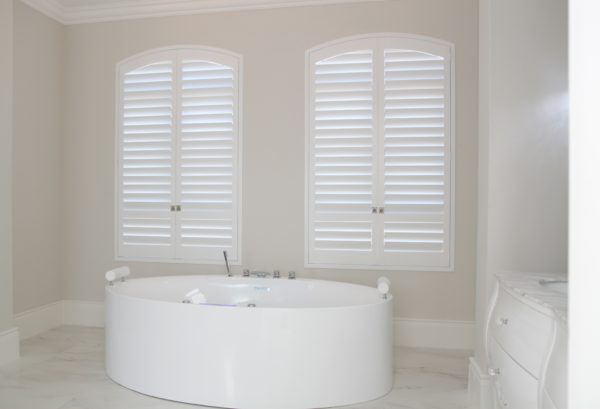 Privacy options
Obviously with windows in a bathroom, privacy is of utmost importance.  If you are wanting to allow natural light in, as well as provide needed privacy, we have split tilt options.  You can select the height you want the louvers on the top to be able to remain open.  Allowing you to optimize lighting and allow for needed privacy.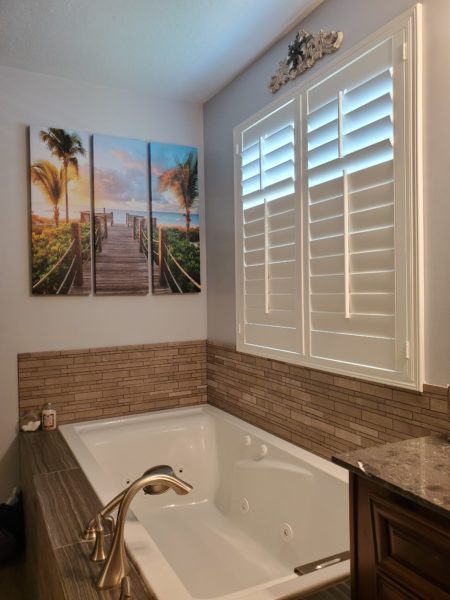 If you'd like to get more info and to see samples, one of our expert Design Consultants can come to your home.  Give us a call or click here to get scheduled for our FREE in Home Consultation.
This entry was published on September 1, 2021.