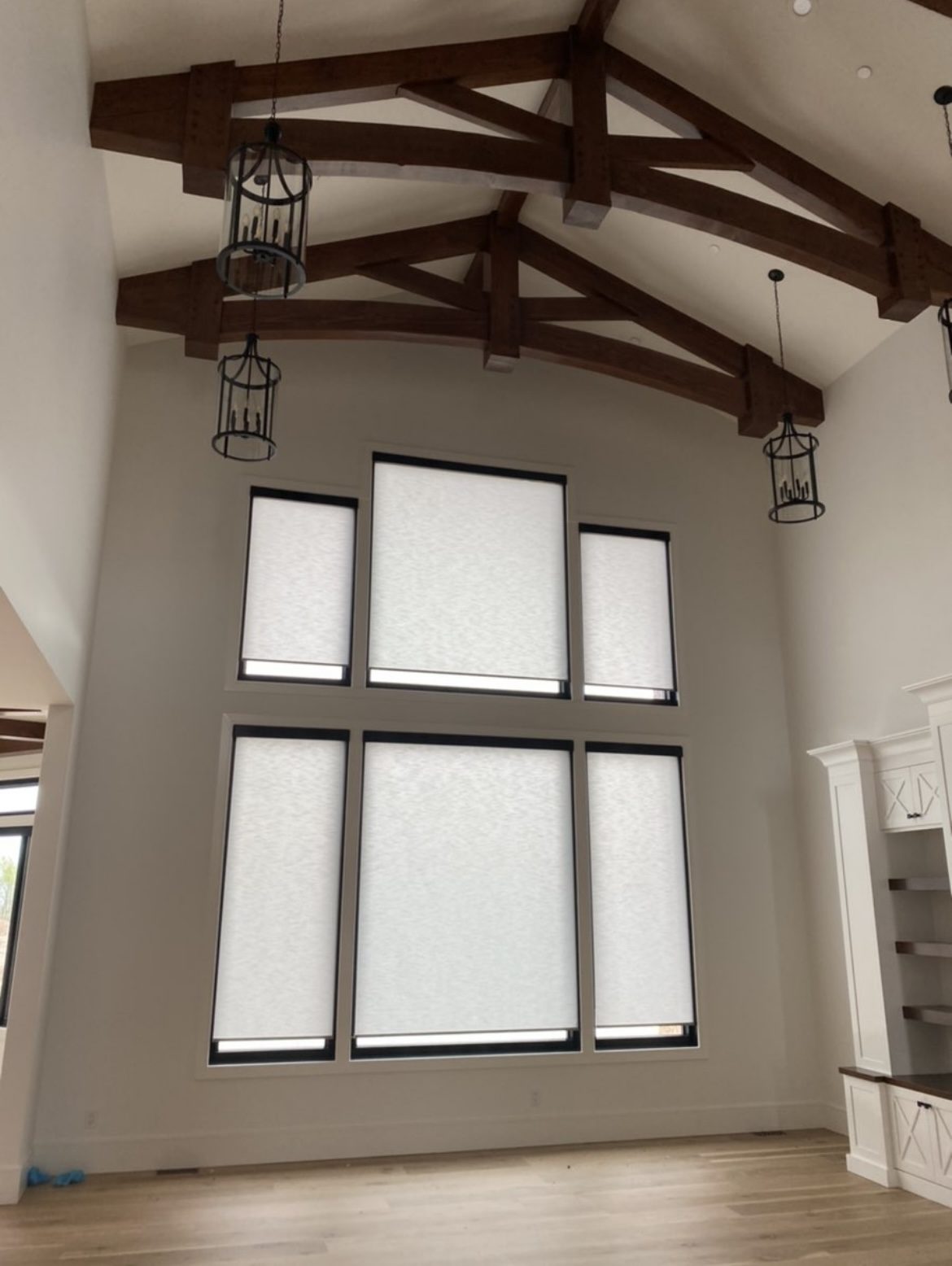 Motorized Rollershades: Battery Pack vs Rechargeable Motors
MOTORIZED ROLLER-SHADES
Motorized shades make controlling the light in your home a breeze with just a push of a button.  Click here to see a wall of motorized window coverings.  When it comes time to swap out batteries or recharging the motor sometimes it may seem like a hassle.  Both are rather simple, but lets go through some reasons why you may chose one over the other.
The cost difference between a BATTERY PACK motor and a RECHARGEABLE motor usually isn't a huge difference.  You may be saving $30-$40 by getting a battery pack.  However, over the long haul you're actually better off getting a rechargeable one.  Here's why.
AA alkaline batteries usually run about $.75 to a $1.25 each.   Each battery pack has 5-12 batteries in it.  So to maintain power in your battery pack shade you are looking at about $9-15 per year, per shade.  Depending on how often you use the shade it could need to be replaced more often.  The $30 – $40 savings decreases each year you have to purchase new batteries.  The rechargeable motor will pay for itself within 2-3 years if you change the batteries once a year.
If you have multiple shades with batteries you will have to worry about changing, the cost and time can really start adding up.
The battery packs are usually mounted behind the headrail of the shade.  This may cause your shade to have to be pushed out of the window more, because the mounting depth will be affected.  So that's another reason why you may chose to go with a rechargeable motor.
So when you're deciding what kind of motor to go with don't just let the upfront cost be your determining factor.  While battery pack pricing seems great on paper, you have to remember with the rechargeable batteries you have a one time cost and the charging procedure is simple.  They now offer chargers that are magnetic, making the charging process even easier, especially for those hard to reach windows.
Click here to check out this video showing the ease of the new Magnetic Charging.
If you would like to schedule a free In-Home Consultation with one of our design experts, click here.
This entry was published on July 8, 2022.