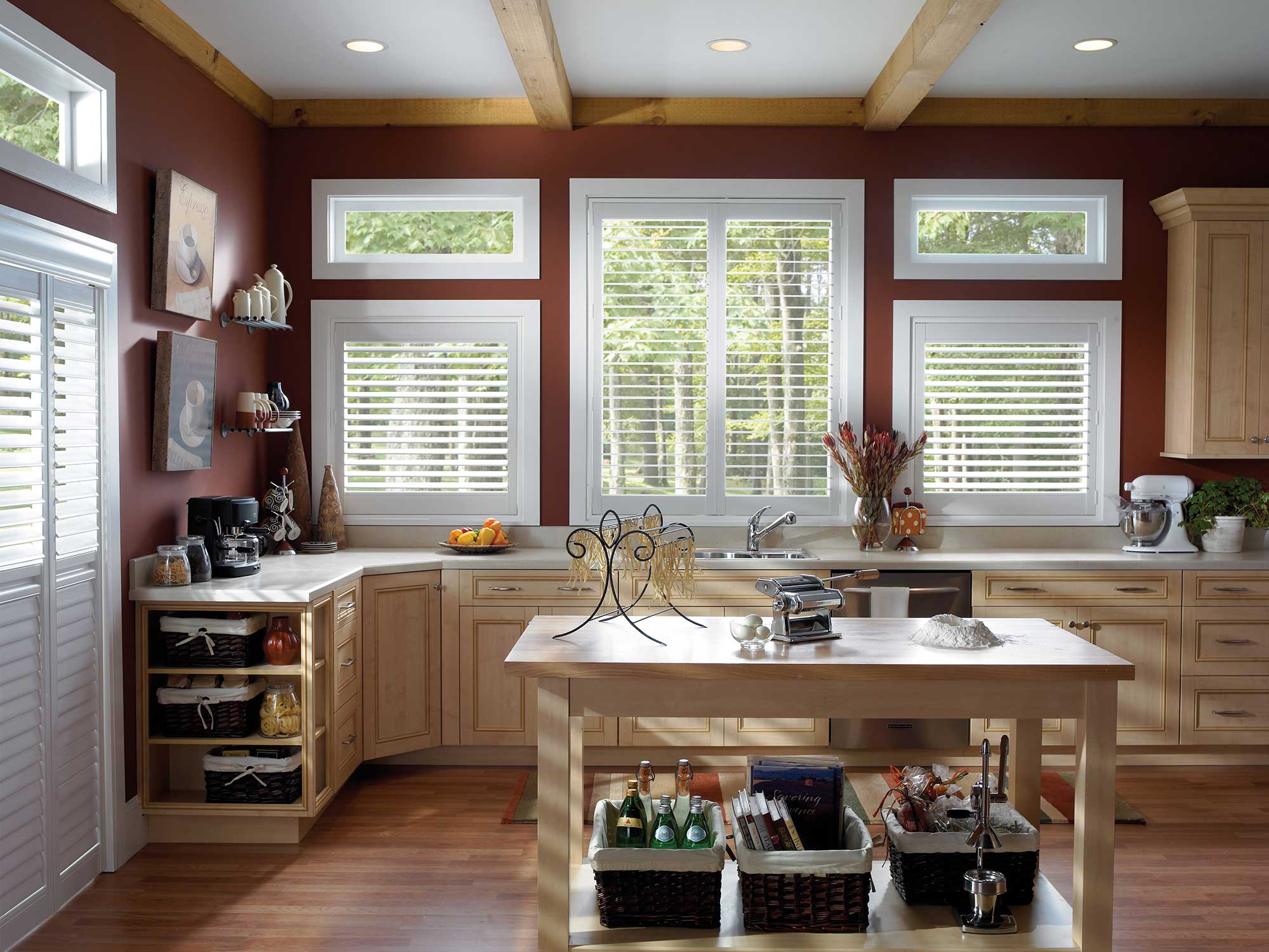 Shutters for your windows are an excellent way to add value, beauty, privacy, and light control throughout your home.  Maintaining the beauty of your new investment is important.  This is why it is essential to clean your shutters regularly.  If you had questions about what to use to clean them with, this will help you out.  That way you can safely maintain your shutters without fear of ruining them with harsh chemicals.
Remove dust
Simply wiping the dust off with a clean, dry feather duster, or a dry microfiber cloth usually does the job.  However you can always use the dry brush attachment on your vacuum to remove the dust too.  It's always smart to start at the top and work your way down since dust from the top slats will usually settle on the lower ones.  Once you've reached the bottom, wipe the window seal and flip the louvers over and start back at the top on the other side.
Cleaning with a Damp Cloth
If there is stubborn dirt that dusting won't remove wipe down with a damp cloth.  Never use abrasive chemical solvents as this may cause discoloration and the wood to warp.  Usually just using a cotton cloth dampened with water will do the job.  If they still aren't up to your satisfaction you can use a 50/50 solution of water and white vinegar with a dash of mild dish soap and wring the cloth almost dry.  Do not use polyester cloths as those tend to create static, which can attract more dust.
This entry was published on June 19, 2020.