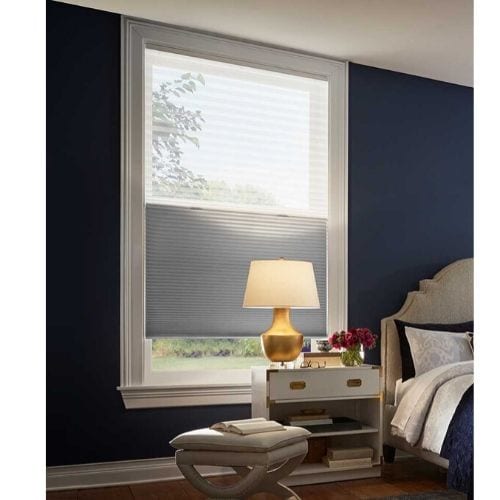 Cellular Shade Lift Options
Cellular Shade Lift Options
You've decided you like the look and features of the Cellular shades, now to narrow down what lift option you want.  Our Cellular shades come with quite a few lift options as well as options for optimal privacy and sunlight filtering.  We are going to go through each one with you.  But first let's go over what Cellular shade options you have. 
Bottom Up:
This is the most known functionality when it comes to window coverings.  It opens form the bottom and you can raise it up to any level you want all the way to the top.   
Top-Down, Bottom-up: 
This option not only allows you to open it from the bottom up but if you want to let sun in but still allow privacy you can lower the top down.   This is one of our favorite options.  Perfect for bedrooms and bathrooms.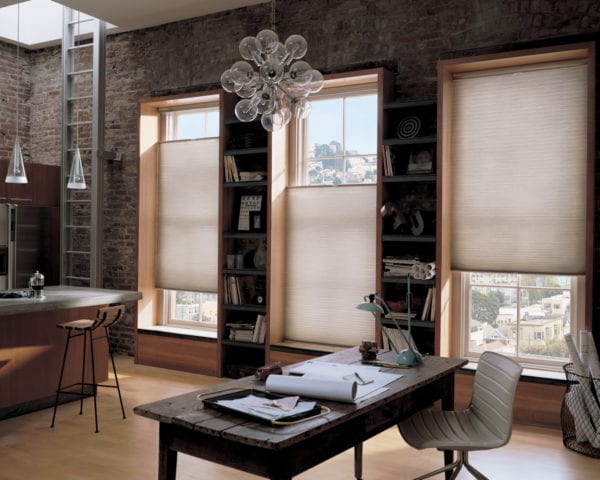 Tri-light
 Shades:
This option allows you to choose a sheer fabric for the top portion and a regular or room darkening fabric on the bottom.  It allows you to adjust the regular fabric with the top-down, bottom- up functionality.  When the top comes down the sheer fabric is seen allowing for extra light in but keeping the harmful UV rays out.  This allows you to have adjustable privacy depending on your needs.   This is a perfect option for bedroom as you can have the room darkening fabric as well as a sheer or light filtering option on top.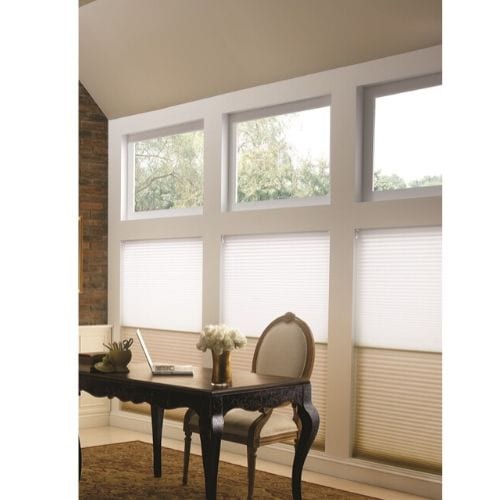 Now it's time to discuss the actual lift options. 
Standard 
Cord-lock
:
Just like regular old blinds our cellular shades come with the options of using a cord to lift and lower your shades. These operate by a pull cord that is able to lock in any position that suits your needs.   The Standard Cord-lock is available for Bottom up, Top-Down Bottom up, or Tri-light options.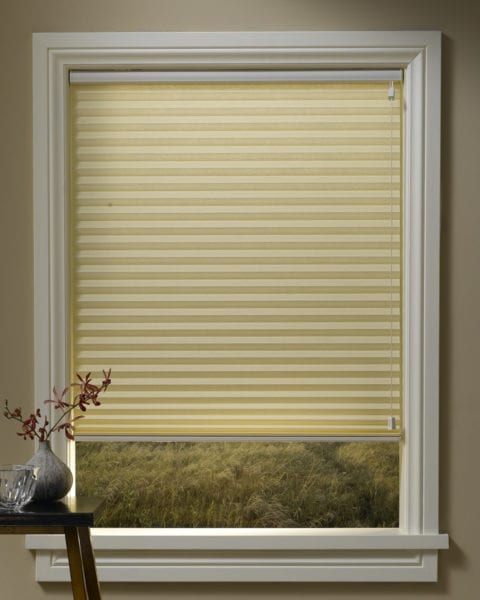 Continuous 
Cord-lock
:
When you have heavy shades to lift the continuous cord-lock feature comes into play.  Instead of having a hanging cord this option uses a cord loop and cord tensioner.  This helps the cord stay at a constant length so that cords aren't a temptation for children or pets.   

Cordless Lift:
With cordless lift there are obviously no cords.  Instead there is a handle on the bottom rail that you lightly push up on or pull down on to open and close.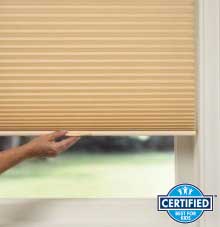 Cordless Lift and Lock:
This option is similar to the Cordless lift in that it doesn't have cords you have to mess with.  However instead of just a handle there is a button you push to unlock it to lift.  Then when you release the button it locks to the desired height.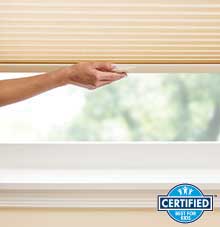 MOTORIZED OPTIONS:
We also offer a couple different motorized options – making it possible to open and close your shades with a push of a button.  Our design consultants can help you narrow down the perfect choice for you home or business.
Schedule an appointment with one of our Design Consultants today.  
This entry was published on April 22, 2020.