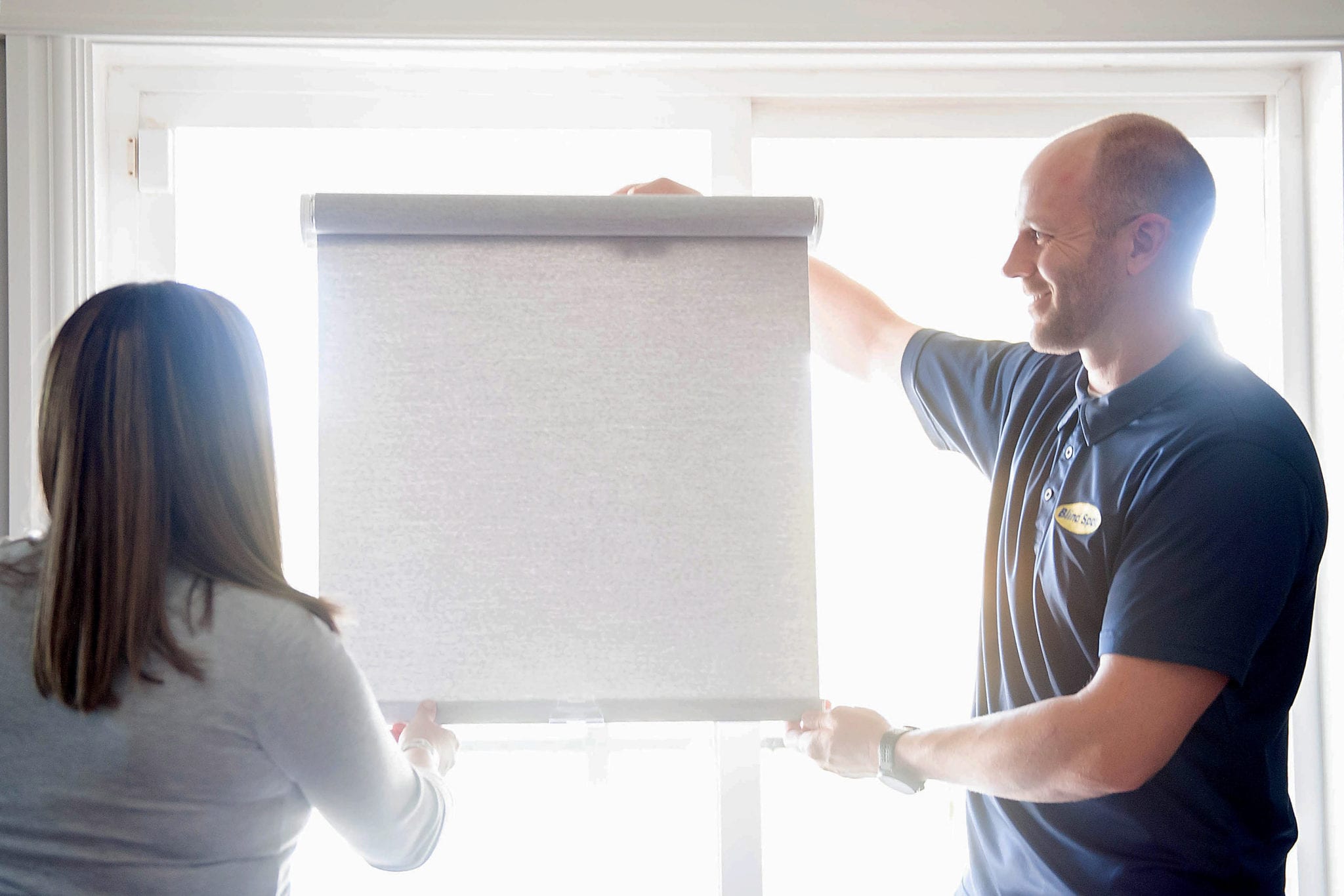 Free In-Home Consultations
Picture this, you go into a big box store to find a window covering for your home.  You pick out what seems to be 'the perfect' fit.  When you get it in your home however it just doesn't seem to look as good.  Or maybe it looks perfectly but when you go to install it you run into challenges that you didn't think of.  This is one reason why have decided to not have a showroom.  Instead we like to bring all the samples to YOU.  We can come when it's convenient to you.  You can hold the samples up to your paint color and see what it will look like with the lighting in your home.  This gives you the chance to truly visualize the window covering in your home.
Another benefit that comes from having us come to you is that our experts are able to see your space themselves, allowing them to understand any unique challenges that may arise when installing or operating your window coverings.  It is a lot easier to see and experience the area than it is for someone to try to explain it.
So what are you waiting for?  We come to you.  Saving you time, money, and possibly even saving your headaches down the road.  Schedule your Free In-Home Consultation today!
This entry was published on May 6, 2020.