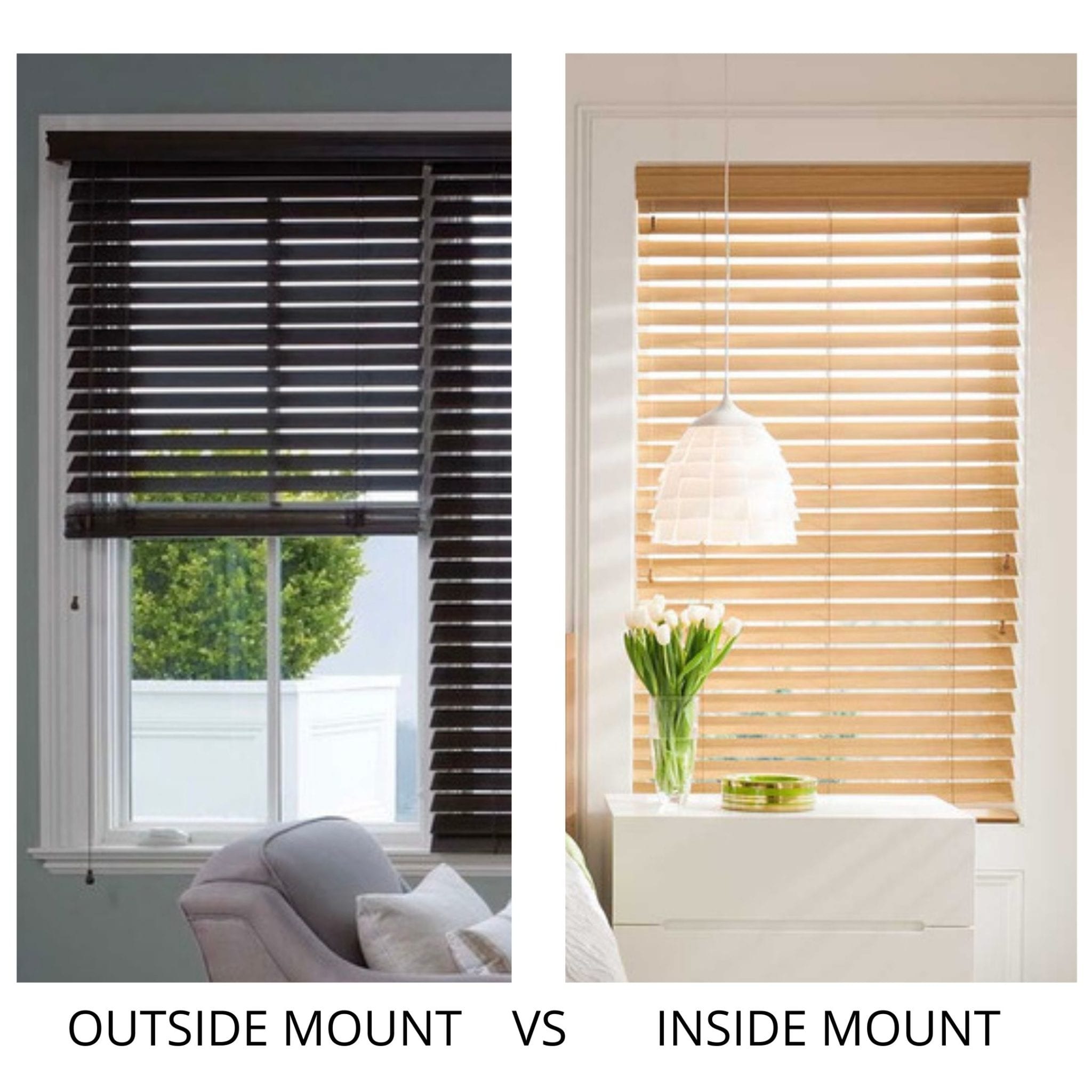 Installation: Inside Mount vs Outside Mount
When it comes to installing blinds, shutters or shades you have two mount options to choose from: inside mount and outside mount.  This choice will need to be made when we come to measure your windows.  The type of mount will change the length and width needed.
Not only are the two mounts visually different, there also will be difference when it comes to setup and how they function.  So which mount do you choose?  We will cover the pros and cons of each to help you decide which is right for your home.
Inside Mount
What exactly is Inside Mount?  This is when your window covering is installed inside your actual window frame.  Chances are that you will see this style more often since it is more traditional.  It is the recommended installation unless you have obstructions in your window frame or it's just too shallow.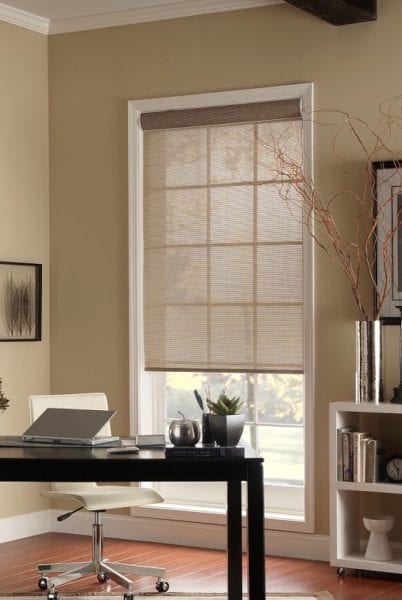 The Pros of Inside Mount
TAKE UP LESS ROOM:
With you window treatment mounted within your window frame it takes up less room vertically and horizontally.  Giving you more room on the walls for shelves, pictures and other wall decor.  It's perfect in a small room that doesn't have a lot of wall space.
CLEAN FINISHED LOOK: 
Being tucked away inside the window frame not only takes up less room but it offers a minimalist, clean and finished look.  
VISIBLE TRIM:
When you've spent a lot of money for beautiful wood trim you don't want to cover it up with window coverings.  That's definitely something you want to show off.  So inside mount makes this possible.
ENERY EFFICIENT:
Installing shades or blinds as close to the window as possible and are a snug fit between the walls provides added insulation to your home.  This ensures that the outside air does not seep into your home, which also provides better energy efficiency for your home.
EASIER LAYERING:
If the look of layers is what you are after then making sure your blinds and shades are tucked neatly inside the frame will allow them to not get in the way of the curtains or drapery.  This provides a much cleaner look to your windows and allows everything to function better.
The Cons of an Inside Mount
OBSTRUCTIONS AND SHALLOW FRAMES
Inside mount is most commonly recommended, however there are a few instances that limit the ability for inside mount.  If you have a window that has any obstructions, such as handles, alarm sensors or cranks, then the usable depth of the window frame is too shallow.  This is will make it difficult and maybe even impossible for inside mount to work properly.
Outside Mount
As opposed to inside mount when the coverings are mounted inside the window frame, outside mount is mounted on the wall above the window and directly on the trim.  Because of this the blinds or shades will need to be wider than your window opening.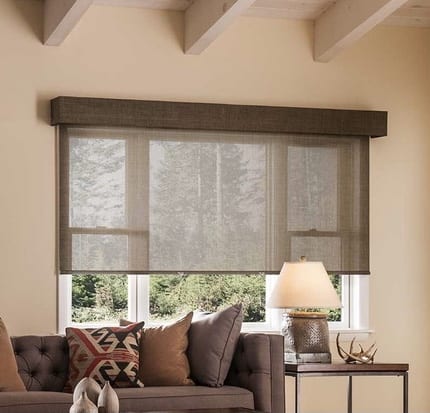 The Benefits of an Outside Mount
COVERS UNSIGHTLY CASING OR TRIM
If the trim or casing around your windows isn't worth showing off you can cover it with an outside mount.  Usually blinds are best for this since the louvers can be adjusted to let light in, but it still covers the trim.
ROOM DARKENING
With outside mount, since your blinds or shades overlap a bit over the walls on the sides it helps provide more room darkening. If room darkening is your goal then you may want to opt for shades over blinds as the blinds will let light seep through a little more.
APPEARANCE OF LARGER WINDOWS AND TALLER CEILINGS
This trick of the eye can make your home appear bigger than it actually is. Because an outside mount requires that your window treatment be wider than your window frame opening, your windows appear to be wider. It also makes your ceilings appear higher because outside mounts also make your window look taller. 
WINDOW HARDWARE IS MORE ACCESSIBLE
If you have window cranks, handles, and or alarms in the window frame then having the window treatment outside the window frame allows them to be unobstructed.  You also won't have to worry about the window crank pushing out your shades or poking through the blinds.
COVERING A DOOR
If you're looking to cover a door then you will need to choose outside mount.  This is usually the only option since most doors don't have enough room for inside mount.  Even if you have a sliding glass door with a deep window frame, the option for inside mount may be lost due to the room the handle requires.
Cons of Outside Mount
TAKES UP MORE WALL SPACE
With outside mount you are needing to make them wider and taller than your window frame.  This means it will take up more room, so if you don't have a ton of space between your windows it may make it difficult.  If you have a small room then having an outside mount may make your windows look too large for the space.
COVERS DECORATIVE TRIM
Like we mentioned above, outside mount will cover your trim.  So if your trim is worth showing off then you won't want outside mount since the only time you'll see the trim is when the shade or blinds are fully open.
NOT AS ENERGY EFFICIENT
For your window covering to be more insulating you want the pocket of space between the window and the covering to be smaller.  With outside mount you are not able to install close to the window, which leaves a larger space for air.  So if you're looking for something to help with insulating, outside mount is probably not your first choice.
CONCLUSION
Choosing between inside mount and outside mount will come down to your needs and what is aesthetically pleasing in your home.  Our window coverings are all custom ordered, which gives you more options to chose from.  Contact us to schedule your FREE in home consultation.  Our design experts will help make your purchase a breeze.  They will walk through your home with you and help you narrow down your options.
This entry was published on December 3, 2020.