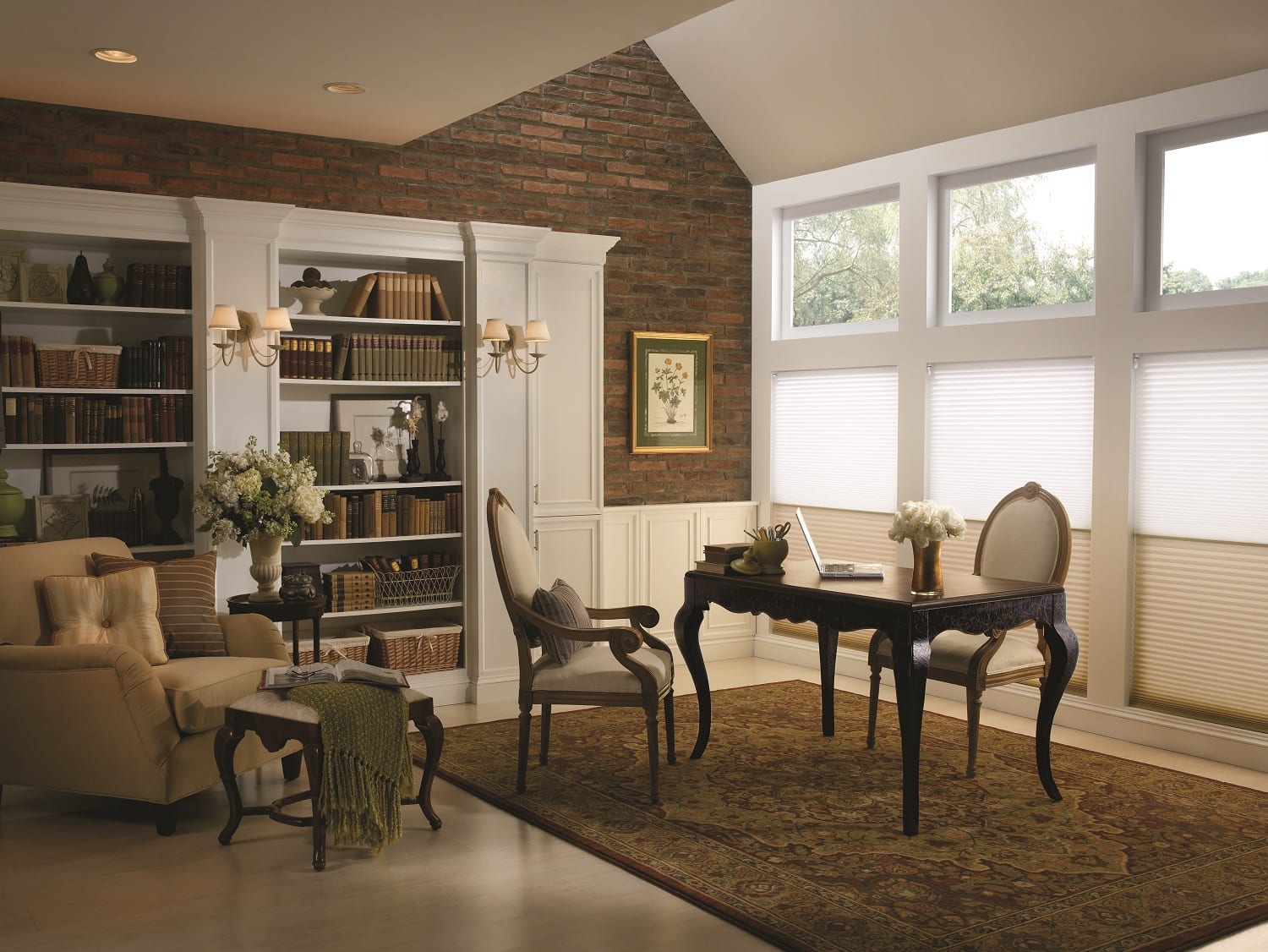 Insulating Window Treatments for those HOT summer months
Installing new, latest energy-efficient windows is obviously the best option to help cool your home. However that isn't always the most cost effective way. Window treatments are an easy and budget friendly way to give your AC a break.
Here's a list of some of our favorite ways to keep it cool in your home during the summer heat.
SHADES:
Shades are a great option for reducing the amount of heat coming into you home.   Cellular shades, as well as Roman and Roller shades, come in many different degrees of light filtering fabrics.  The Cellular shades trap air in their honeycomb cells – which is what makes them the most effective.  With Roman shades make sure you chose an option with a white, reflective side on the back.  This will help reduce the heat coming in.  Roller shades come in different options as well that can help reduce the heat.  For any of these options, be sure the shades are installed as close to the window as possible and have them custom measured to fit tight in the frame will give you the best protection.  Doing this will trap all that hot air, creating a sealed air space, and helping to keep things cooler.
SHUTTERS:
Another great option is shutters.  Shutters add curb appeal and value to your home but are also decent at blocking out unwanted light and heat.  If you choose a white or light colored wood this will definitely help reflect the hot sunlight when they are closed.  The wider the slats on the shutters the better. Not only does this increase the unobstructed view of the outside, when they are closed they will help cut back on even more light coming in.
BLINDS:
Similar to shutters, blinds can definitely help keep out the heat.  Going with blinds that have a more reflective surface when they are lowered will help you get the most heat reduction.  Again same as shutters – the wider the slats the better at helping to cut back on the light and heat coming in.
CONCLUSION
Finding an energy-efficient option that will keep your home cool as well as match your style doesn't have to be difficult.  Set up a FREE in-home consultation with our design experts and get coverings that are sure to be snug and installed properly.
This entry was published on August 21, 2020.