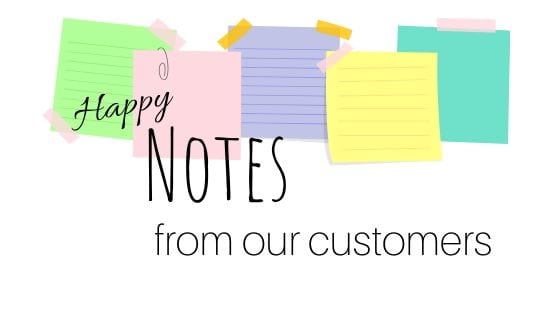 We originally had Blind Spot install our plantation shutters on the main floor or our home 7 years ago. The price was the best we found, plus they have a superior shutter. They were professional and easy to work with so it was a no brainer that we had them do our down stairs windows when we finished our basement. We have recommended them to all of our family and friends
~Tonya L
The previous owners of our house had put in cheap blinds from Home Depot. They were really yellow and falling apart. The Blind Spot came out and did an estimate. Their prices could not be beat compared to others. They came back later and installed the blinds and they look fabulous and high-quality. Both the estimator and the installer were nice and professional. Great service, great quality!       
I have used the Blind Spot in my last three homes. They offer a vast selection of beautiful window coverings and provide professional expertise every step of the process from quick call backs, to product selection and option details, to accurate measuring, to timely installation/clean up. Even after the sale is completed, they are willing to answer questions and provide information or service if needed. You get much more than you pay for with this company. Their priority is to provide quality products and great service at excellent prices to customers. This simple business plan works and customers like me keep coming back.
From my salesman, Sean, to the installers my experience was the best one so far in my whole house remodel. Open concept the main floor and wanted to tie all 3 windows in different rooms together. Final product made my house so cozy and complete. Love so much I just ordered the same product for my bedroom.
~Maria M
I Googled blind companies and found Blind Spot that route, and what a lucky find it was! I didn't even think we could afford to have nice blinds installed and set up the free in-home quote just out of curiosity to learn what the difference would be between a specialized company and what I could do through a home improvement store. I was so surprised with the quality of product and price for installation that we could get, and it was a no brainer to take their offer. The rep who came to give the quote and measure was very knowledgeable and professional. And it took them less than two hours to install the blinds for over 20 windows. I was very impressed. My blind buying experience couldn't have been better! I confidently recommend Blind Spot.
~Melanie P
Great product, great service, great people. I have already recommended to other friends who also had a great experience. Go for it!
~Britt C
Used them 2 times once at home and once at work. Both times worked awesome good service and easy to work with.
~Chris C
The Blind Spot installed our shutters yesterday! We were very impressed with the experience in working with this company! We just finished building a home, and worked with a lot of sub contractors in the process. We couldn't be more pleased with the service we received, and the product that was installed. They were easy to get a hold, answered our many questions, and kept us in the loop as to when our shutters would be delivered and installed. We highly recommend them to anyone who is looking for window coverings. Thank you Blind Spot!
~Rachel H
This entry was published on February 25, 2020.