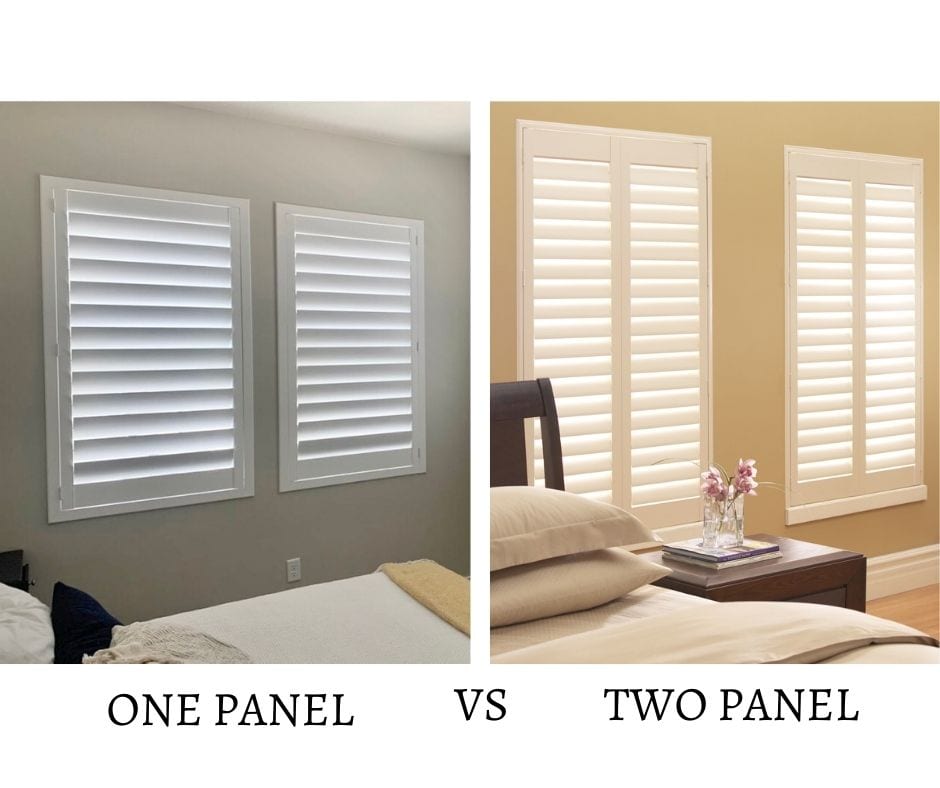 One panel vs Two panel shutter layouts
When you're looking to buy shutters something you may not think about is the panel layouts.  If the window isn't larger than 35 inches wide you can go with a one panel layout and you are able to chose whether it opens to the left or the right.  If your window is larger than 35 inches or if you have an something that could obstruct the one panel opening all the way you can opt to get a two panel layout.  When you do the two panel layout you also have the choice of which side opens first.  The most popular option is to have the right side open first.  However, again if you have something that could obstruct the opening, having the option to reverse the opening can make it work.
One Panel Layout
Here is a perfect example of a time when you don't want the two panel.  If they had opted for two panel the faucet would have made it difficult for them to open the panels all the way.  With the one panel option they can get to the window without the hassle.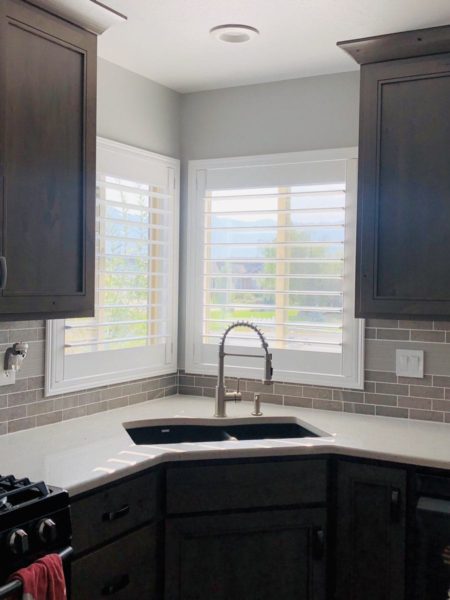 Two Panel Layout
This kitchen is almost identical to the other one but the windows sit up higher so the faucet isn't an issue.  They opted to do the two panel shutters in this situation.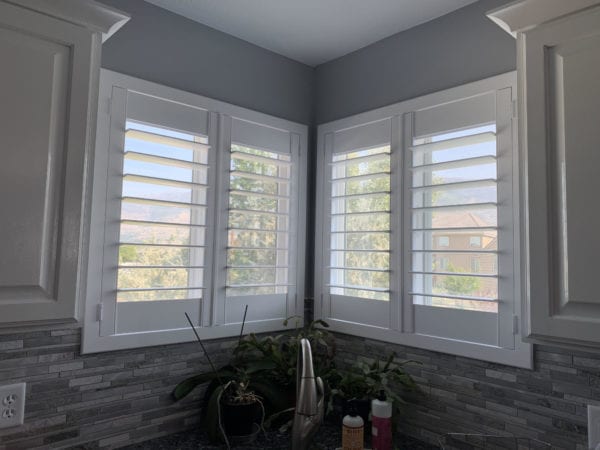 Whether you decide to go with one panel or two or more we are sure you will pleased with the quality of our shutters.  Contact us now to schedule a FREE in-home consultation.  Our design experts would love to come discuss the options with you in your own home, this way they can see any issues that could arise.
This entry was published on October 2, 2020.