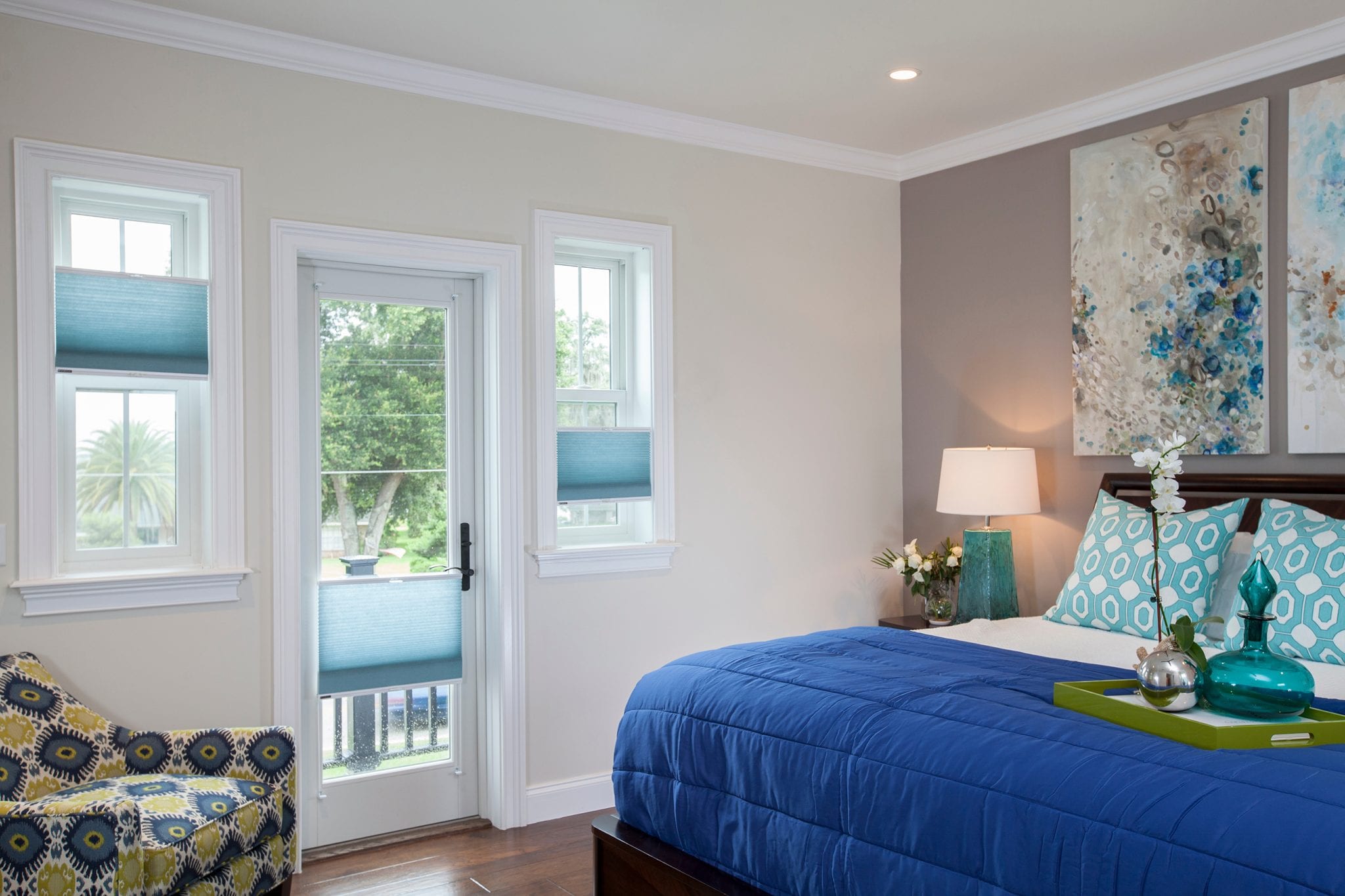 Cellular shades vs Roller shades
How do you chose between Cellular shades and Roller shades in your home?  When it comes to window coverings there are a lot of options and it can sometimes get a little overwhelming to know where to start.  A great place to start looking for window coverings is with two of the most popular types. These are Roller Shades and Cellular shades.
These consist of a honeycomb like structure and instead of rolling they fold and stack neatly at the top of the window.
These are great for blocking harmful UV rays and eliminating the harsh direct sunlight creating more of an ambient light coming through the window.
These are exactly what they sound like. They are a piece of fabric attached to a moving mechanism. When you raise them the material is rolled up on the tube.
They allow you to keep your view of nature while shading out some of the bright sunlight.
Differences and similarities
While both shades are great choices for you home we will highlight a few of the key differences between the two.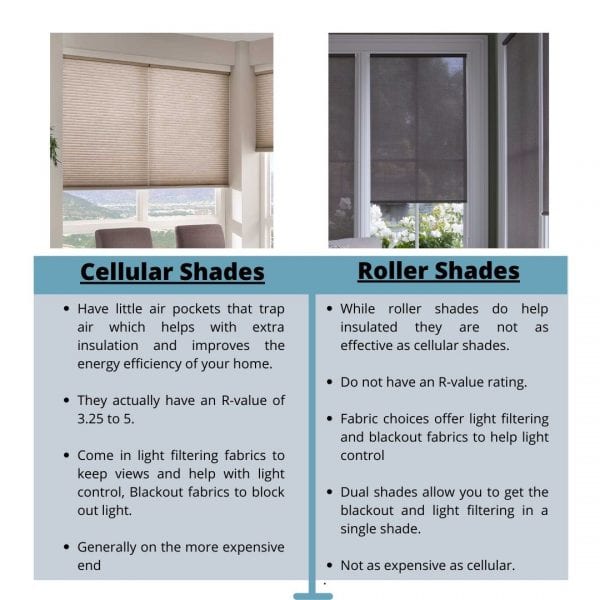 Pros & Cons of Cellular Shades
Cellular (Honeycomb) shades, offer light control and privacy. The greatest asset of these shades is the insulation they add to the window. The air pockets in the honeycombs cell-like structure is what provides this insulating quality. Windows in your home allow seven to ten times the energy flow per square foot. That means that your windows account for more than half the home's heating and cooling costs. So this added insulation can help you save some of that hard earned cash from being blown out the windows.
Pros:
You have many choices of fabrics ranging from sheer, to let more light in, or blackout to block light for maximum privacy.
The insulation feature paired with the blackout fabrics make the perfect combo for the bedroom.
Tri-light Cellular(Honeycomb) shades allow you to choose two different types of fabric. Making it very versatile for your desired level of privacy and light filtering.
Top-Down Bottom-Up Shades give you the option to adjust them to any position you want on your window.
Easy to clean with just a vacuum cleaner.
Cons:
Depending on the type of material it does have the possibility to tear or wrinkle.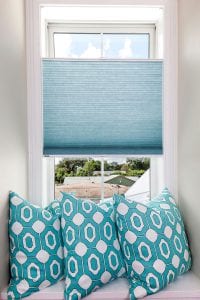 Pros & Cons of Roller shades
Pros:
Ideal for commercial spaces because of the smooth modern look.
Excellent choice for spaces that have a lot of natural sunlight and for homes with a great view.
Available in both light filtering and blackout shades
Great option for climates that stay between 60 and 75 degrees Fahrenheit, since you rarely need the added insulation.
Some Roller fabric can block UV rays, sun, and glare while maintaining the view of the outside.
Cons:
That said, they don't provide complete privacy at all times of day.
Some fabrics may be harder to wipe clean than others.
Does not come with an R Value to help insulate your home.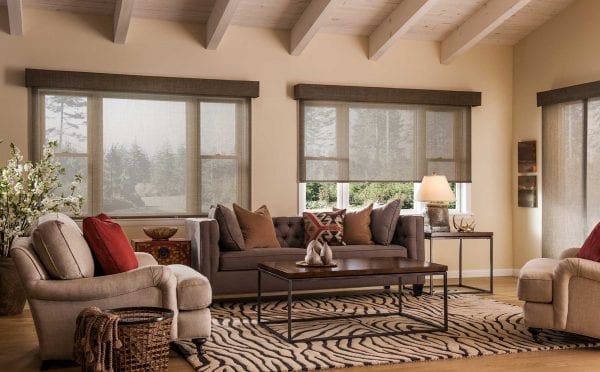 It can be a difficult choice to narrow down between these two different shade options. Both options are a great choice for any room in your home.  If you still find yourself struggling to decide between the two, or you have a question, Blind Spot Design consultants are always ready to help you with your questions.  They can come directly to you and let you see the samples in your own home. Please click here to set up a free in home consultation.
This entry was published on March 4, 2020.