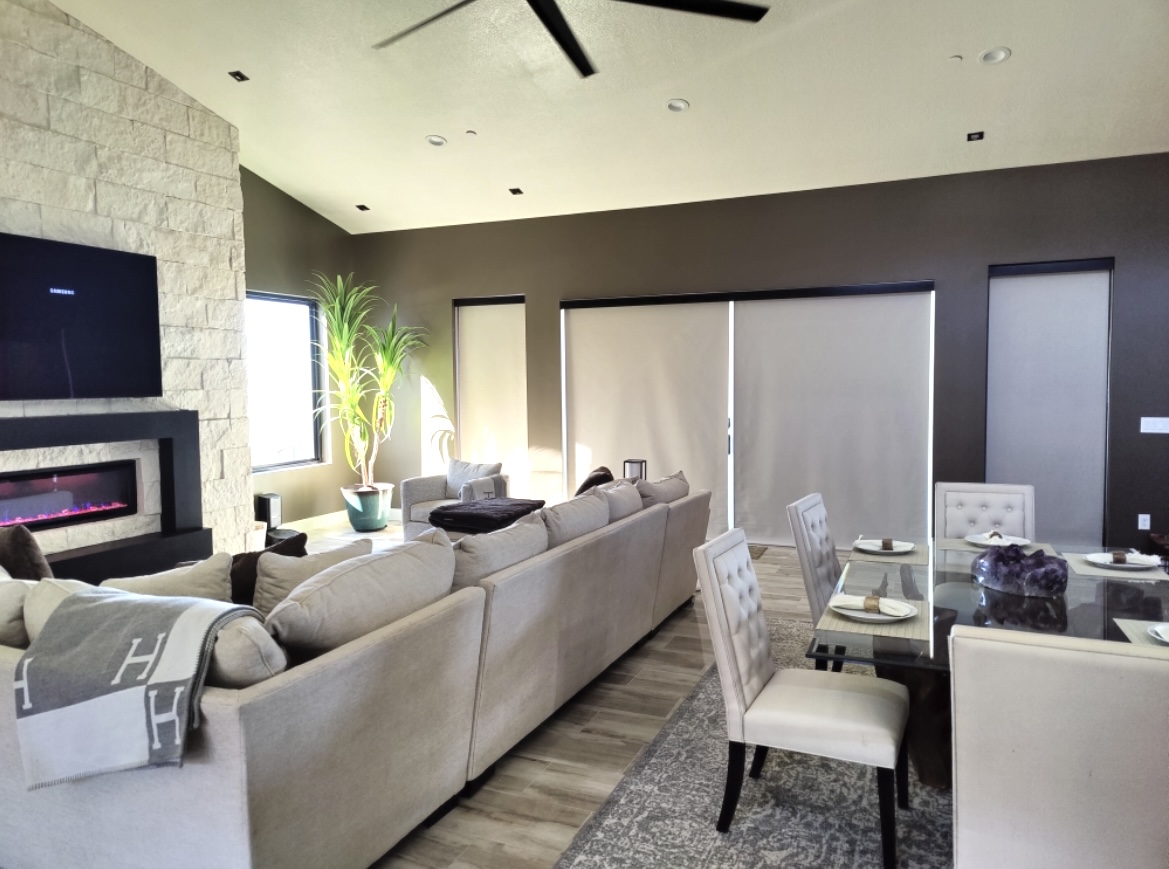 Blind Spot: Your Ultimate Destination for Roller Shades in Utah
When it comes time to enhance the functionality and asthetics of your living space, roller shades are an excellent choice. These versatile window coverings add a touch of elegance to any room in addition to providing light and privacy control. With numerous businesses along the Wasatch Front that sell window coverings it can be overwhelming.  One hidden gem stands out as the ultimate destination for purchasing roller shades: The Blind Spot. In this blog post, we will explore why we are the best place to buy roller shades and how we surpass other competitors in terms of quality, variety, and customer satisfaction.
Unmatched Quality:
One of the key factors that sets us, The Blind Spot, apart from its competitors is our unwavering commitment to providing roller shades of unparalleled quality. We source our materials from reputable manufacturers, ensuring durability and longevity for our products. Whether you're looking for light-filtering, room-darkening, or blackout roller shades, Blind Spot's collection is designed to meet the highest standards.  We only work with manufacturers that we have come to know and trust.  This makes it easier to provide customers with a superior product that lasts.
Extensive Variety:
At Blind Spot, you'll find an extensive range of roller shades, catering to various functional needs and design preferences. Offering a vast selection of fabrics, patterns, colors, and textures, allows you to find the perfect roller shade that complements your decor and personal style. Whether you're aiming for a minimalist look or a bold statement, we've got you covered. You'll be spoiled with all the choices offered form our comprehensive range of shades.  This makes it so you can easily find roller shades that align with your vision for your living spaces.
Customization Options:
Blind Spot understands that every home is unique, which is why we offer customizable roller shades to meet specific requirements. Our expert team is ready to guide you through the customization process, ensuring that your roller shades fit your windows perfectly and reflect your personal taste. From precise measurements to selecting the ideal fabric and accessories, Blind Spot's team will assist you every step of the way, creating a tailored solution that truly elevates your space.
Competitive Pricing and Value:
Blind Spot not only delivers top-notch quality and customization but also offers competitive pricing, making it an affordable choice for homeowners. Our commitment to providing value for money is evident in the exceptional durability and craftsmanship of our roller shades. By combining quality materials, precise engineering, and affordable pricing, Blind Spot ensures that you receive the best possible product without compromising on your budget.
Superior Customer Experience:
Blind Spot's dedication to customer satisfaction sets us apart from other retailers. Our team of knowledgeable experts is readily available to answer any questions, provide guidance, and assist with installation. With our friendly and professional approach, Blind Spot creates a seamless customer experience that leaves you feeling confident in your roller shade purchase.
Conclusion:  Blind Spot is undoubtedly the hidden gem that should be at the top of your list. With our commitment to quality, competitive pricing, and exceptional customer service, Blind Spot exceeds expectations in every aspect. Transforming your living space into a haven of elegance and functionality has never been easier.  Schedule your FREE in Home Consultation today!
This entry was published on June 15, 2023.