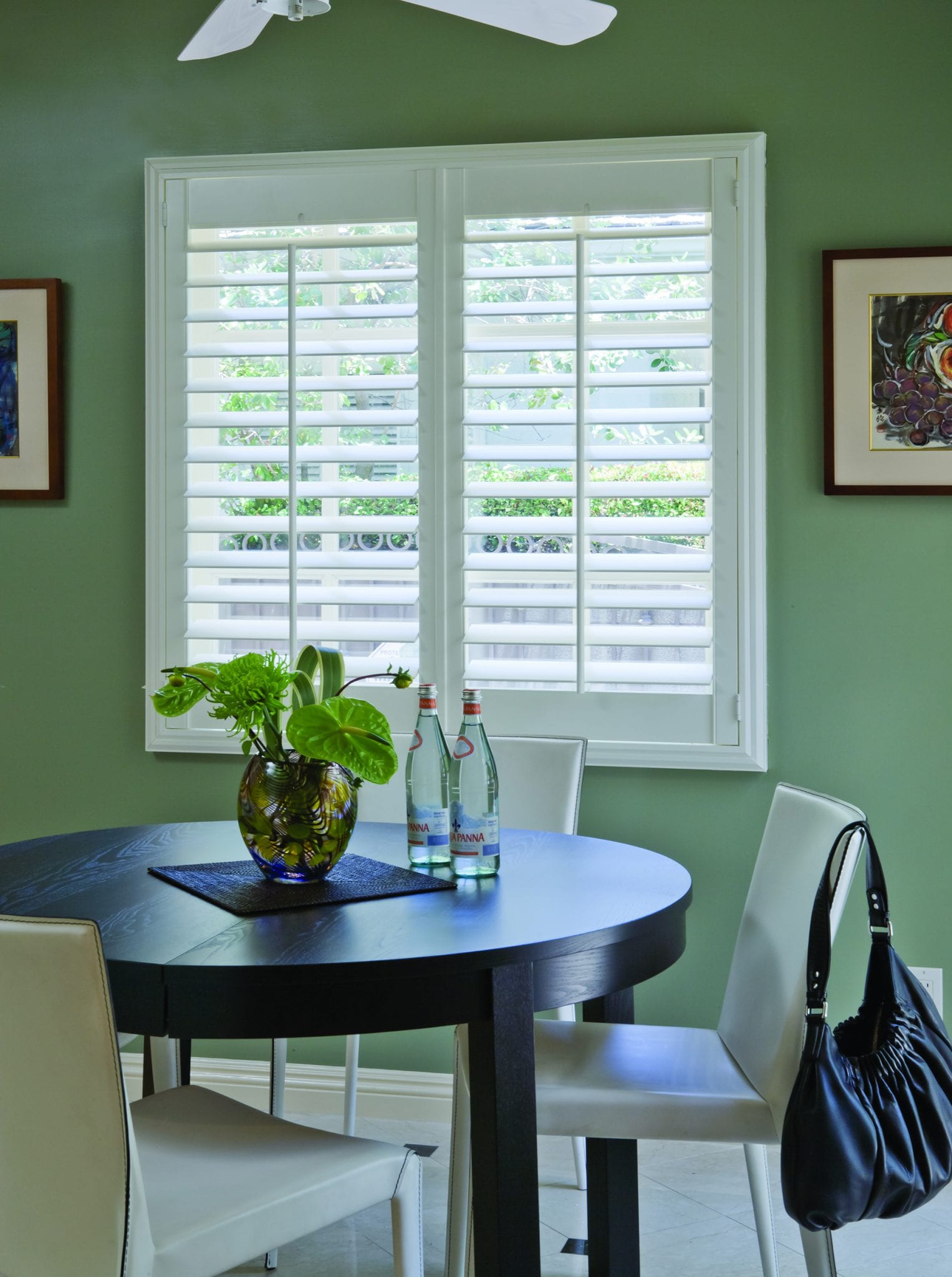 Understanding Common Used Shutter Terms
There are terms and special languages associated with every industry out there.  At times these terms can be very confusing to those who are not part of the daily operations and the window treatment industry is no exception.
We want you to be comfortable when it comes to understanding the different terms and phrases we use, so that you can better understand the process when purchasing shutters.  We created this handy reference guide to help you feel comfortable and able to communicate you specific needs effectively.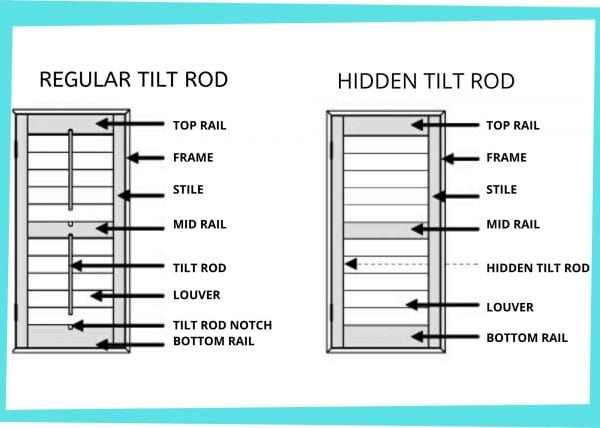 Louver:
The louver of a shutter is the horizontal wood piece that tilts to open and close.
Tilt Rod:
The tilt rod is the vertical piece of wood that allows you to open and close the louvers by tilting them up or down to allow light in or close out unwanted sunlight, heat and the cold.
Frame:
The frame of the shutter is the decorative trim around the outside.  They come in many styles and are more than just decorative.  The frame is how we custom install the shutter in your window.
Stile:
The stile of the shutter is the vertical pieces where the louvers and the rails connect to.
Rails:
The rails are considered the top and bottom horizontal piece that connect to the stiles on the shutter panel.
Panel:
The stiles, rails, louvers, and tilt rod when all assembled together make up the shutter panel.
Pins:
Pins are the small pieces that connect the stiles to the sides of the louvers.  They allow the louvers to open and close.
Staples:
The tilt rod is connected to the louvers with the staples.  This allows them to be controlled together.
Tilt Rod Notch:
The little indentation that keeps the tilt rod in place when the louvers are shut.
Hopefully this helps you when it comes to communicating your needs in a shutter.  If you have want to set up a free in home consultation click here.  We'd love to help you with your shutter needs.
This entry was published on March 11, 2020.