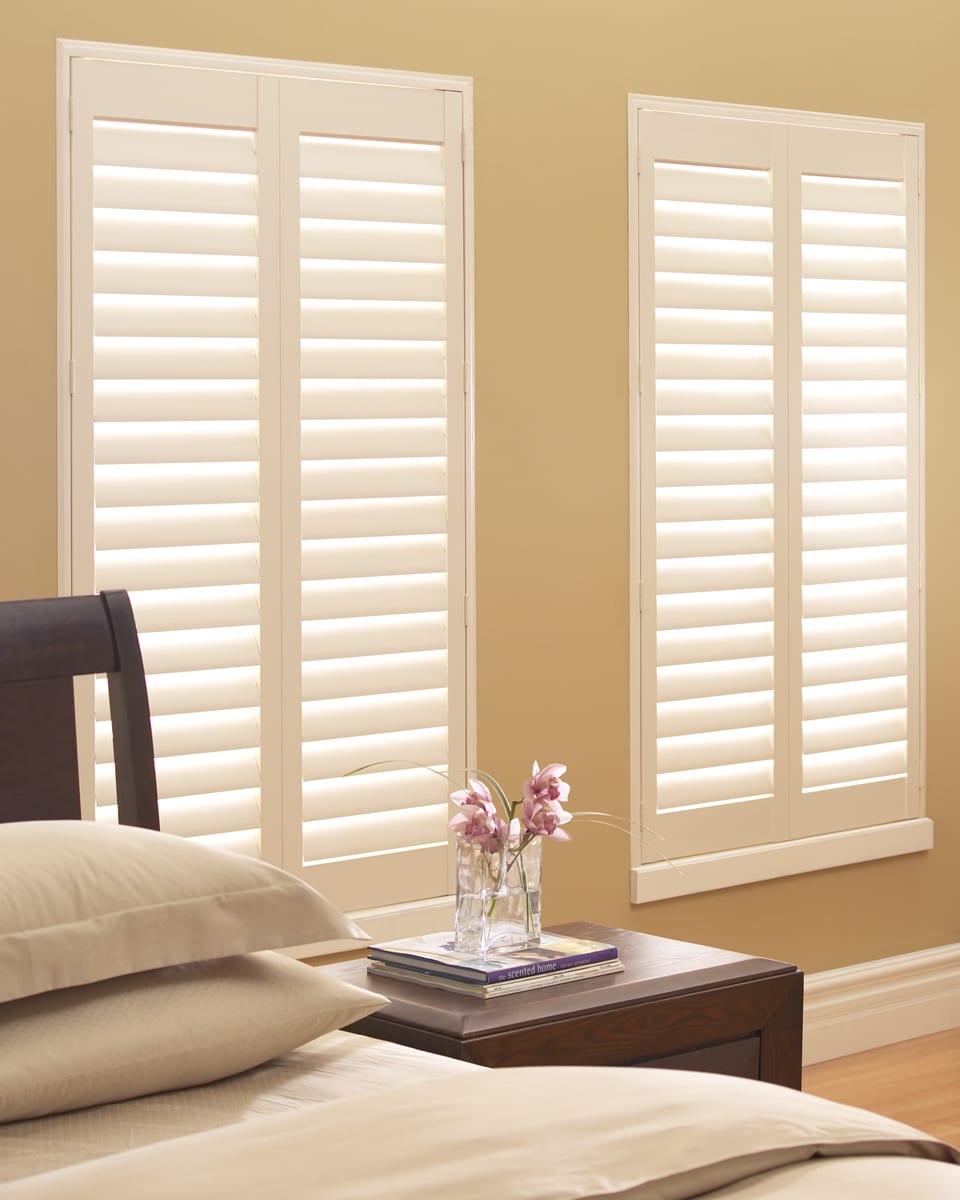 What we love about vinyl shutters. First of all, these shutters are almost indestructible. If you have ever wanted shutters but worried your active kids would ruin them, these are the perfect shutters for you. Not only are they almost bulletproof, they are also water proof. Showers, bathrooms, and pool rooms are not problem for vinyl shutters. Water is a wood shutters biggest down fall. Simply leaving a bedroom window open can spell disaster for a painted wood shutter. The wood can swell causing the paint finish to crack and peel.
Vinyl shutters are also less prone to denting and scratching. Cleaning is also a breeze. Use as much water as necessary. We carry full lines of custom made wood, composite and vinyl shutters. Each type of shutter has strengths and weakness. Up close vinyl shutters do not mimic the painted surface of wood shutters as well as other non wood options do.
The same great customization options that are available in our composite and wood lines are also available in our vinyl shutters. A few examples are hidden tilt, split louver operation, multiple sizes of louvers, and several frame options. Give us a call to schedule your free in home design consultation.
This entry was published on June 18, 2019.