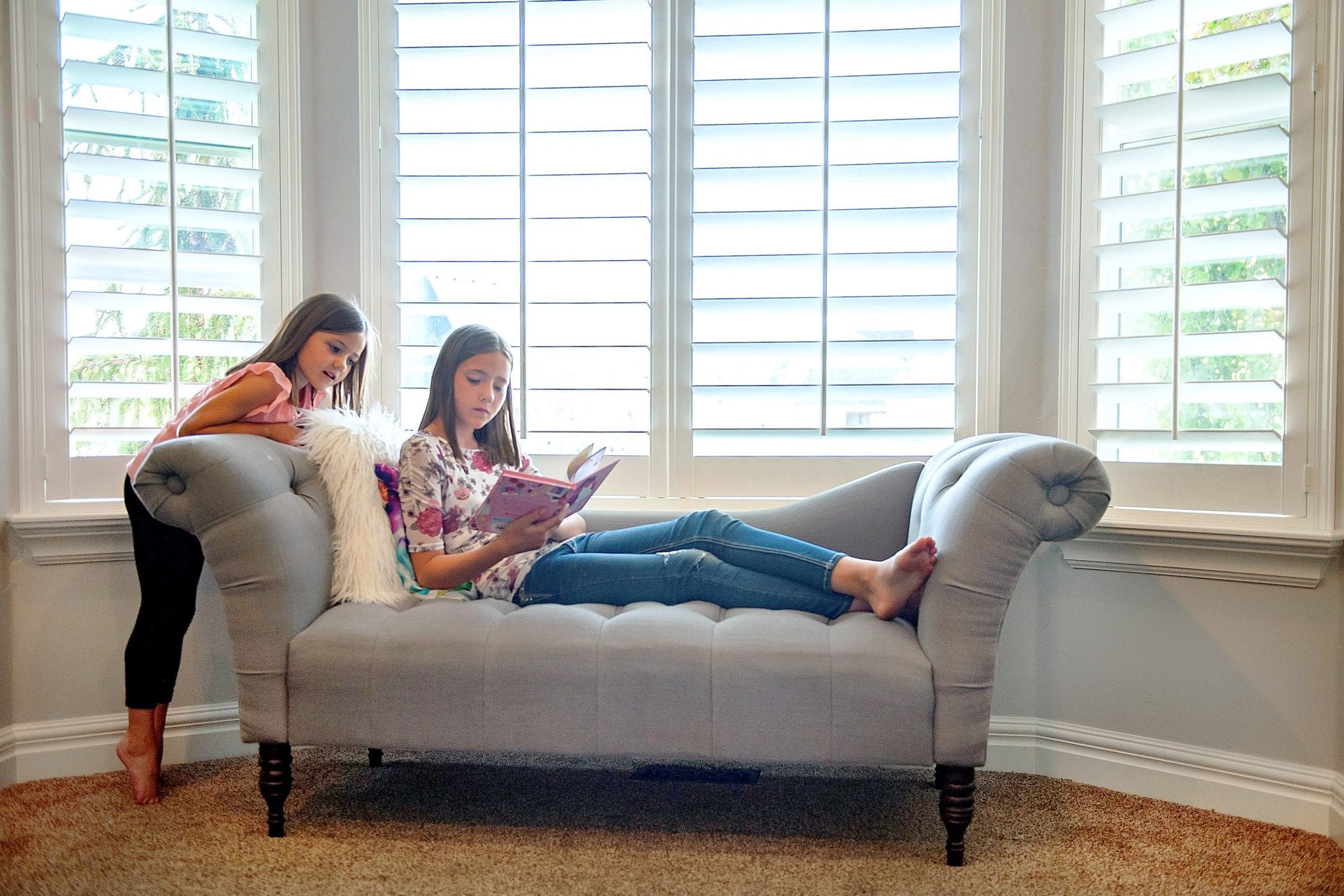 Why We Like Composite Shutters
#1 Composite Shutter's Have the Best Warranty
Blind Spot's composite shutters come with a life time warranty, while most painted wood shutters have limited warranties. Painted surfaces on wood shutters have a high propensity to cracking and peeling in our arid environment. Utah window coverings are exposed to an extreme range of temperatures. Wood expands and contracts with each temperature change. Over time paint loses its elasticity and will eventually form micro cracks, which grow with time, moisture and ware. Paint is not the only issue wood shutters face. Most wood shutters are made of lumber that is not properly treated for our dry climate. In addition to poorly conditioned wood, most wood is not properly milled. This often leads to louvers and panels that warp over time.
#2 Composite Shutters Are More Durable
Composite shutters combine both the strength of wood and the durability of polymers for the ultimate shutter. Each shutter piece is sent through a patented polypropylene coating process. Giving each component several advantages. First, the shutter components are encapsulated in polypropylene making them highly water resistant.  Second, the polypropylene's density is much more difficult to scrape or dent in comparison with a painted wood surface. For example, one common issue we see on wood shutters in homes with small children is bite marks from teething on louvers, similar to what occurs on nursery cribs. The density of the composite shutters louvers prevents this from becoming a problem.
#3 Composite Shutters Are Easier To Clean
Unfortunately, even the most beautiful shutters in the world need an occasional cleaning. When the dreaded time of cleaning your window coverings arrives, you can pull out a wet rag and get aggressive cleaning composite shutters. With wood, this is not possible. Any moisture introduced in the cleaning process can cause paint to crack and peel, not to mention louvers or even entire panels to warp. When purchasing shutters, many homeowners are not aware of how water sensitive wood shutters really are. Areas such as bathrooms, laundry rooms and above kitchen sinks are all poorly suited areas to install wood shutters. In Utah, many people also enjoy opening their windows in the fall and spring to let in a little fresh air. One thunder storm or poorly aimed sprinkler head can quickly ruin a painted surface. Basement windows are also an area to avoid with wood. If only a light dusting is needed, a swifter duster is all that is required on the smooth surface of composite shutters. With shutters cleaning really is a breeze, especially when compared to traditional blinds.
Please give the Blind Spot a call or fill out our online form to request a free in home estimate. We bring full sized samples for you to see in the convenience of you own home.
This entry was published on June 26, 2019.